Medical and Chiropractic Appointment Request
The most unique all inclusive medical practice in Pittsburgh, Pennsylvania.  Pittsburgh Primary Care with chiropractic offers multiple perspectives of care that enables patients to choose the best approach for their healthcare needs.  Traditional family medicine, natural chiropractic care and rehabilitation, or both.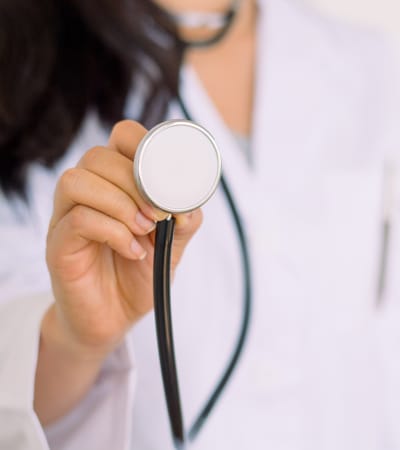 PC
Pittsburgh Primary Care offers general family medical services for patients of all ages. Your health is important to us and it deserves the most personalized approach. We offer individual care tailored to your unique needs.
Treatment for acute conditions, such as colds, sprains, strains, urinary tract infections, rashes, allergies and more.
Management of chronic conditions such as high blood pressure, diabetes, asthma, high cholesterol, depression & anxiety.
Adult healthcare exams
Health maintenance
Employment physicals and preoperative exams
Medical weight management
Chiro
Our chiropractic care is for patients of all ages. Our experienced doctors know how to help you achieve optimal health through natural approaches using chiropractic manipulation, exercise, and nutrition. 
Chiropractic manipulation for painful sore joints such as neck pain, low back pain, and more.
Rehabilitation of injuries due to sprains, strains, falls, accidents, and overuse.
Trigger point therapy for muscle pain and tendonitis.
Ultrasound and electrotherapy for acute inflammation and pain.
Flexion distraction for low back disc budges, herniations, and low back pain.
Pediatric
Our family practice promotes health & wellness for school age children. Our goal is to prevent acute and chronic illness and allow children to reach their full potential!!  
Sick visits – ear injections, rashes, cough, sore throat
Annual wellness exams
school & sports physicals
Sports injuries – sprain, strain, overuse.
Chiropractic care and rehabilitation.
Cosmetic
Musculoskeletal injuries are a major focus of our office. Our providers are extremely knowledgeable in how to care for sports injuries with both medicine and chiropractic care. Get back to your sport as soon as possible with the help of our providers. 
Preparticipation clearance exams or evaluation of pain
Advanced imaging orders; X-ray, CT, MRI's
Joint injections
Trigger point injections
Oral medication management
Natural chiropractic and rehabilitation 
Sports Medicine
Feel good AND look good!  We offer cosmetic injectables to help decrease wrinkle lines and boost your self-esteem and confidence!
Pittsburgh Primary Care now offers cosmetic wrinkle treatment and prevention.
Injectables with botulinum toxins for wrinkles and lines such as;
Forehead lines
Crow's feet lines
Frown Lines, 11's
Call for details on current specials!

Identification
Sed ut perspiciatis Unde omnis iste Natus erro

Recent Lab Results
Sed ut perspiciatis Unde omnis iste Natus error sit Voluptatem Accusantium.

Questions
Sed ut perspiciatis Unde omnis iste Natus er
We're Here Whenever You Need Us
Open Hours
Mon - Fri: 10AM - 7PM
Sat: 9AM - 4PM
Address
Filter Chiropractic Center
5850 Ellsworth Ave
Pittsburgh, PA 15232